Antonio Ziranda
Antonio Ziranda was born in Santa Clara del Cobre July 1959 and has lived his entire life in the village. He has 4 sisters and 4 brothers and all the boys work in copper with two, Luis and Arturo, working in Antonio's shop.
Antonio learned his craft beginning at age 8 from his father, who is now 90 years old. Antonio regularly participates in the village Consoursos (contests) and nearby towns, even venturing to Mexico City. Concoursos bring out the competitive spirit in the most talented coppersmiths and those who win receive cash prizes. He wins regularly and uses the prize money to do things for his family, fix up his house and he recently bought a car and taught himself to drive! He promised to take me on a spin when I visit next year for Semana Santa.
I am Antonio's primary "cliente" and when he has time he makes pieces for a shop in the village and works on pieces for the upcoming Concourso. He likes the way I am with the artists and that I pay quickly, not to be taken for granted, he says.
Antonio is married to Sara and has 5 children, 3 girls and 2 boys, and has 4 grandchildren. Two of his boys, Miguel and Oscar, work in Antonio's shop as do 2 of his nephews – a family affair!
On his Sundays off he likes to play soccer and be with his family, very traditional.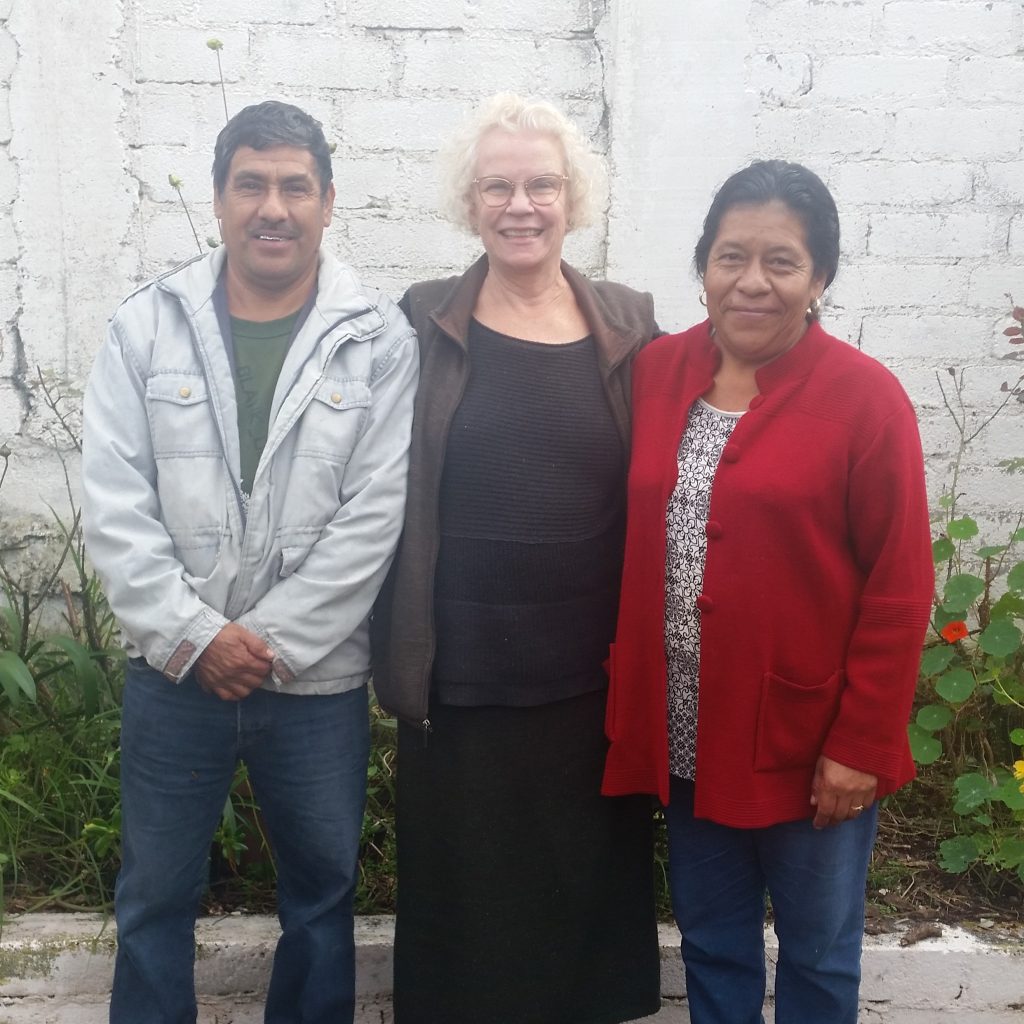 L-R: Antonio Ziranda, Susan Hebert, Sarah Valesquez (Antonio's wife)